Birdwatching this morning was special because it was my first opportunity to try out my new microphone and it brought a cute new recording subject.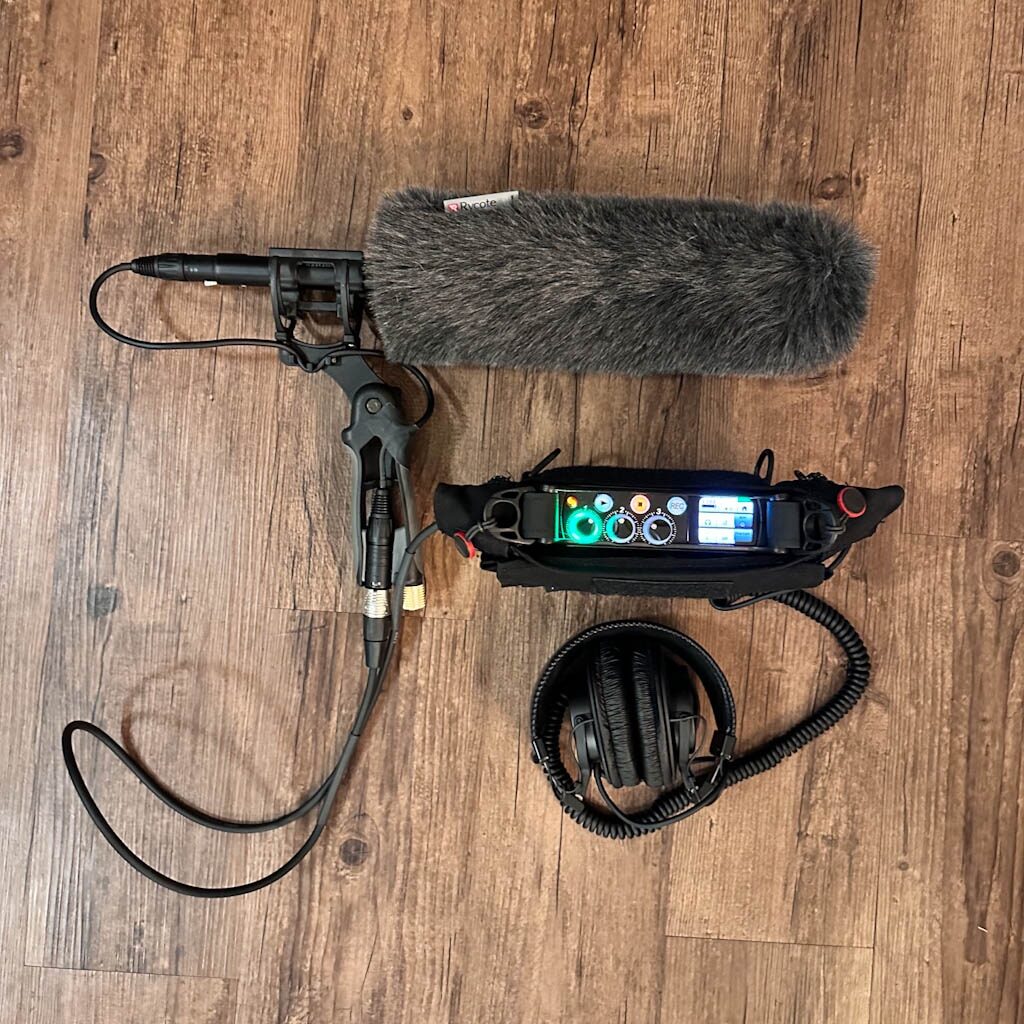 I picked up hand warmers at the store on the way to the Medina River Natural Area and arrived a bit later than normal. When I unpacked my recording equipment and geared up, I was sad to realize I left my new shoulder strap at home. I removed it to take photos for another post. This meant I had to carry the microphone by hand for another two hour trip.
It took about ten minutes of walking along Medina River to get far enough a way from the highway to make recording worthwhile. This worked out in my favor since nothing much of interested appeared before then.
One technique I've learned from recording is to occasionally stop and just stand still. Once you stop moving birds may start to appear and move closer. This will give you a chance to get unplanned recordings.
Halfway along the trail I paused for a few moments, a small yellowish bird could be seen busily jumping around in some branches about four meters away. It sang out and was unmistakably a White-eyed Vireo. I recorded it loudly singing for about a minute before it moved further away.
I kept still…suddenly another tiny bird appeared right in front of me. A bluish-gray bird with an eye ring. This brave Blue-gray Gnatcatcher foraged for food in the tree while singing a complicated song.
I felt like I manifested this bird because, only minutes before, when I heard one let out a single call, I wished that I had a good, recording of one.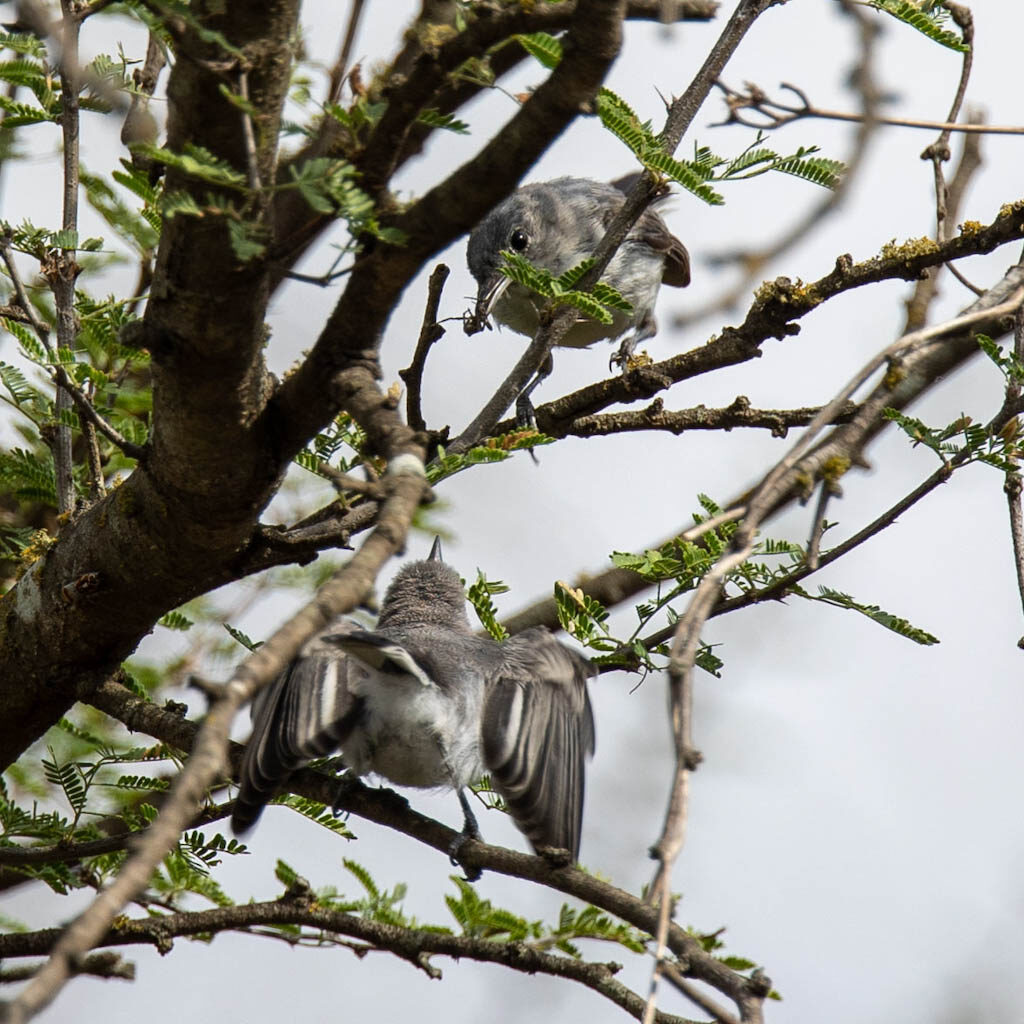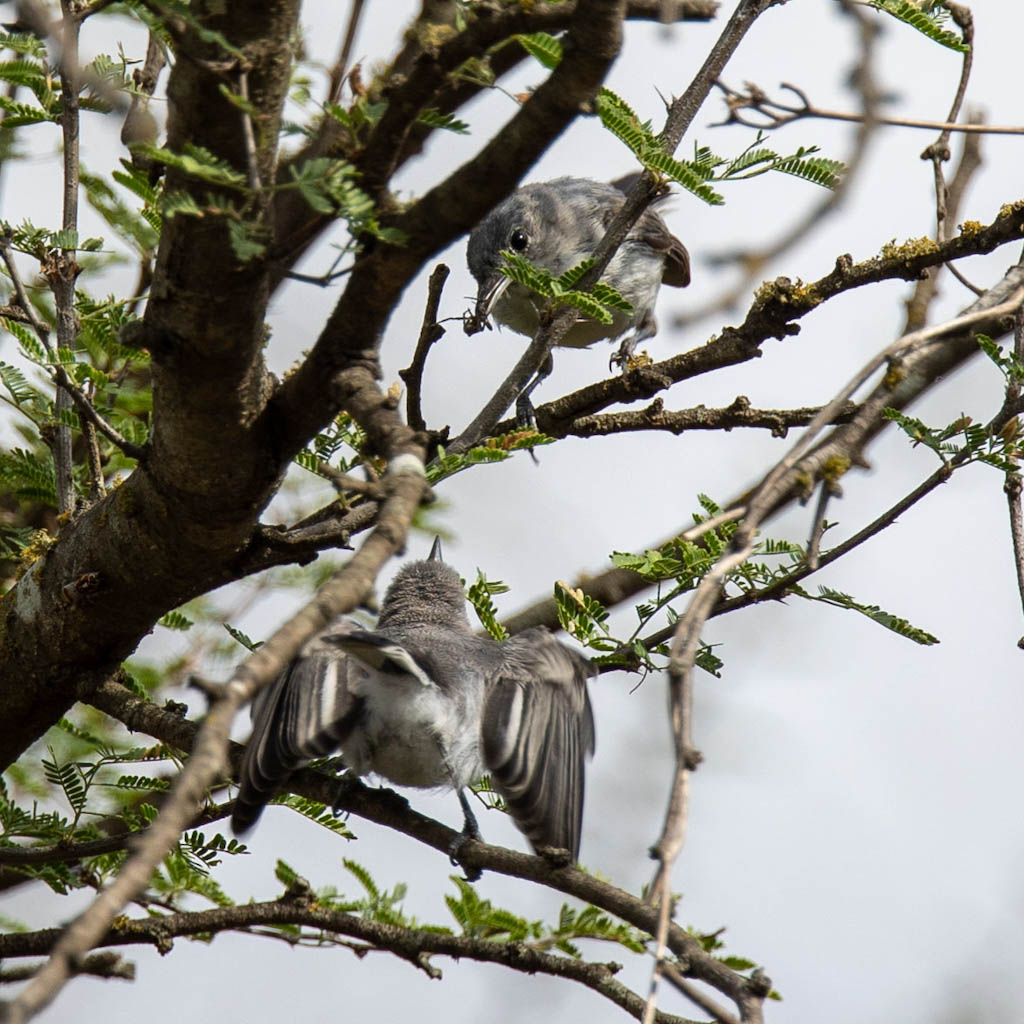 Even though the visit was a relatively quiet for birds, it was a successful morning of recording. There's a sense of satisfaction getting even a single great recording.